Live and Interactive K-12 Tutoring Sessions
Learners are demanding. EDU Specialist captures their attention, improving their learning skills and outcomes.Very large text.
Interactive video
Our students Interact and play with the examples!
Learners can pause the video and interact with the content on the spot. They can test their knowledge with quizzes and be informed through relevant articles inside the video!
Live book
Students can read actively, take notes, participate!
Learners can navigate easily through the book, take notes, highlight important text, discuss with others, take quizzes, read fresh relevant news for each chapter and a lot more.
Questionnaires
Courses include quizzes, assignments and certificates!
Learners' knowledge and skills are evaluated with the flexibility to create separate tests and certifications. Students interact with certified instructors, and even post questions inside the video or your ebooks. We provide an integrated workflow for open-ended assignments. Feedback and student input is collected with polls!
ELPS Implementation training for your school district.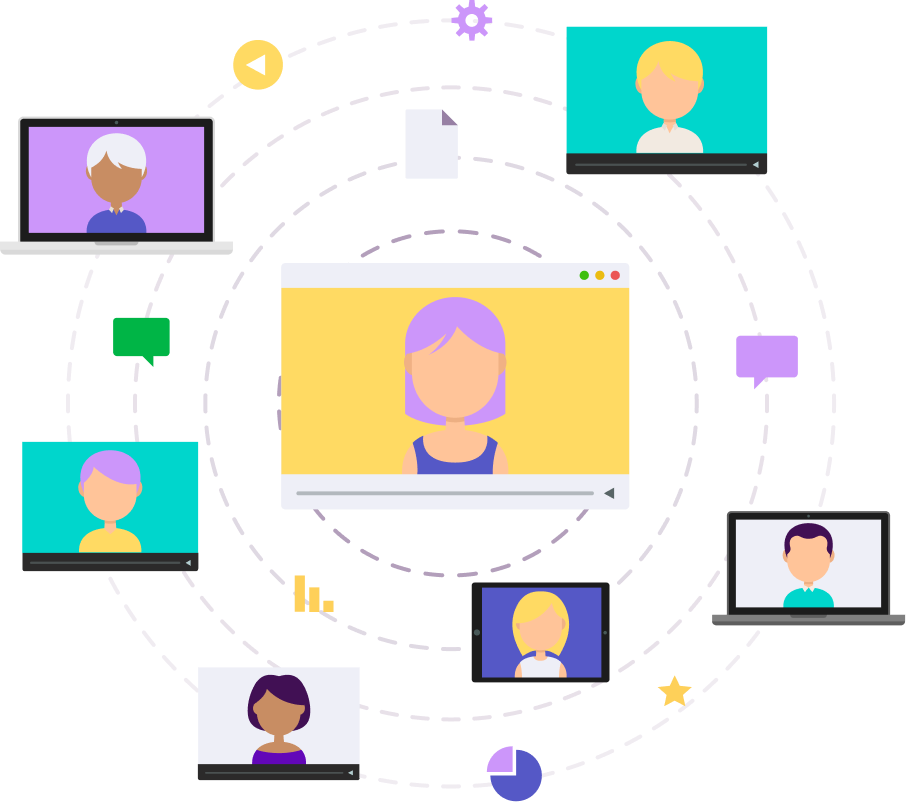 This is the title of this dialog box.
This is the descriptive text of this dialog box.
Created with